Drought in Guantanamo Continues
Submitted by: admin

02 / 14 / 2010
---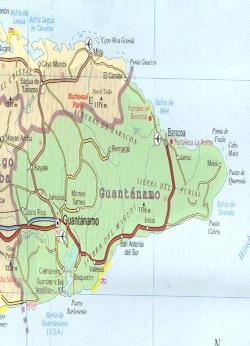 Guantanamo, easternmost Cuban province, is suffering from an extended drought as precipitations have been only 16 mm, barely a tenth of the historical average, a region where the wettest area of Cuba is located, Baracoa.
In these 41 years of 2010, according to the Water Resources Institute (INRH) in the province, only the Maisi municipality is close with its 125.5 mm, which stands for 73 percent of the yearly average, to the historical amounts of rain.
It is a worrying situation, declared experts to ACN news, the 50.7 mm Baracoa shows, compared to the traditional 376, an area where, along the hurricanes are considered the most important water sources in the entire Caribbean nation.
This lack of rain have influenced in the lowering of the reservoirs in eastern cuba, which are
already at 70 percent of their full capacity, the lowest in the last three years. Carlos Elias, INRH delegate in Guantanamo, told ACN that the most critical situation is at the
Faustino Perez reservoir, which is the one responsible to supply water to the province's main city and only has reserves for another 28 days.
Elias explained that, despite the low water volumes in the reservoir, also known as La
Esperanza, the city needs are solved, since they have implemented the strategy of moving  water from the Jaibo al Clotilde reservoir and send it to the water treatment plant before transferring it to the sixth largest Cuban city.
Source: www.venceremos.co.cu
---
Related News
---