Argentinean doctors already graduated in Cuba open consultations in Argentina
Submitted by: admin

12 / 29 / 2009
---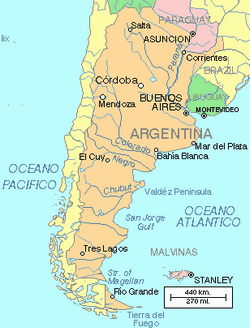 Argentineans, who are graduated from the Latin American Medical School (ELAM) in Havana, opened on Monday the Tatu House, which is a practice for the attention of the inhabitants of a neighbourhood extremely poor from the great Buenos Aires.
That represents the materialization of an ambition of the project Tatu Proposal that is an initiative that was born in 2001 when the Argentinean students went to Cuba and that was implemented in poor neighbourhoods of Buenos Aires in 2007 when they  were not still graduated but now they had no right to wait.
Since then, 14 consultations were opened in areas that were eased by neighbourhood organizations or in tents, as the one in 17 de Noviembre neighbourhoods in Lomas de Zamora municipality and were firstly meant to children and also counted on the joining of young colleagues of the Public Medical School of Buenos Aires.
Teresa Singer, Secretary General of the Project, thanked the neighbours that placed every brick to carry out the project.
Tatu is the pseudonym of a   very special man named Ernesto Guevara de la Serna, who is better known as Che    and he used that name when he was fighting in Africa for its liberation.
That is why we dedicate the opening of the practice to Argentinean-Cuban Ernesto Che Guevara, to the Cuban people, to Fidel Castro Ruz and to you, our comrades, said the young doctor while the people applauded.
Source: PL
---
Related News
---