14th Symposium on World Heritage in Guantanamo
Submitted by: admin

12 / 03 / 2009
---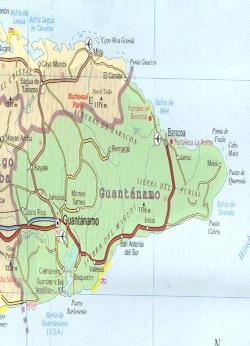 The 14th Symposium on the Heritage of Caribbean Nations began today in Guantanamo in homage to the 39 anniversary of the declaration of the city as a Village.
During the event, an exhibit dedicated to the traditions of the Dominican Republic will be inaugurated in the Revolution square of the city, where the theory discussions of the event will be held.
Diego Bosh, director of the Cultural Heritage Center of the province told ACN that the Symposium seeks, among other outcomes, to contribute to the exchange on Caribbean culture and to preserve the patrimonial values of the region.
Among topics of discussion are architectural restoration, the development of urban historical centers, museology and conservation.
Among delegates to the event are experts with the Matachín Museum of the city of Baracoa, which is the second most important municipality of the easternmost province of Cuba and the first village founded by the Spaniards in Cuba back on August 15,
1511.
Keynote lectures included in the event's program cover a wide range of topics like the cultural heritage of Guantanamo by environmental expert Odalys Tablada who leads a study on the archaeological landscape of the fist coffee plantations in the Southeast area of Eastern Cuba.
This 'belt' of coffee plantations spanning across the provinces of Guantanamo and Santiago de Cuba was declared UNESCO's World Heritage Site earlier this century.
Source: ACN
---
Related News
---