Cuba-Venezuela scientific exchange to benefit all of Latin America
Submitted by: admin

03 / 04 / 2007
---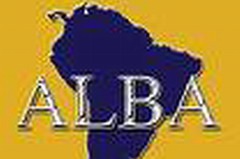 «We are not only thinking about how to solve the problems of Cuba and Venezuela, explained Venezuelan Minister of Science and Technology Hector Navarro. «Heeding the ideas of ALBA (a Latin American integration initiative), we are considering the positive impact every agreement we sign will have on all our countries,» he asserted.
Navarro spoke briefly with JR in the crowded lobby of the Havana Convention Center a few minutes before the closing of the seventh Joint Intergovernmental Commission between Cuba and Venezuela, which after three days of intense work agreed upon 355 projects and programs to be developed in the two countries.
According to Navarro, the initiatives related to his area of work constitute the largest group of agreements ever set up between institutions attached to their respective ministries. He noted that these range «from the interpretation of atmospheric data, to health applications, food production and genetic development.»
He highlighted that what was most outstanding is that the interest in promoting these initiatives was not motivated by commercial ends, but by the search for an «exchange of knowledge for the benefit of both nations.»
However, the initiatives were not restricted to solving problems related to the two nations. One of the topics discussed was the use of weather satellite imaging - what minister described as «an issue that has to do not only with Cuba and Venezuela, but with the all region.»
Navarro add that, «Another topic is the establishment of what could be called «regional labs. The idea is that it is not necessary to make large investments for similar type labs in each country, but possibly we could establish a regional research center, lets say, for the use of nuclear energy with medical purposes, or for genetic development, an area which requires electronic microscopy.»
«Maybe we could create a regional electronic microscopy center in Venezuela that provides services to our researches and addresses the needs of scientific and technical development in our region. And maybe, making such an effort, we could concentrate a large lab in our country,» he said.
«These are simply possibilities "ideas we are just starting to evaluate" but ones which will be concretized in a short period of time,» concluded the science minister.
Source: Juventud Rebelde
---
Related News
---