US scientists want to turn Guantanamo Bay into a research park
Submitted by: Juana

03 / 28 / 2016
---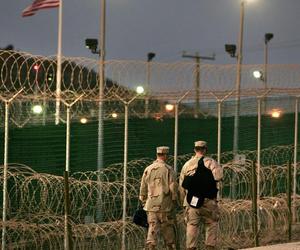 ---
The US has made it clear that returning Guantanamo is not up for discussion, at least for now. But scientists have proposed a third option for the territory: turn Guantanamo Bay into a protected area for environmental research.
Joe Roman, a fellow at the Gund Institute for Ecological Economics at the University of Vermont, had the idea while traveling in Cuba last summer.
"I was trying to think of a future that could be pretty inspirational," Roman told The Huffington Post about his proposal for the research facility.
"We could confront one of biggest issues of 21st century — climate change and biodiversity loss," Roman said.
The U.S. has controlled Guantanamo Bay since 1903. The US Navy technically leases the land from the Cuban government — at around $4,000 a year. But since the 1960s, Cuba has refused to cash the rent checks, arguing that the US occupation is illegitimate.
---
Related News
---