The absence of Zika virus in Cuba does not mean people should not worry
Submitted by: Juana

02 / 02 / 2016
---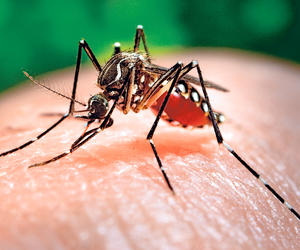 ---
The absence so far of a single Zika virus case in Cuba cannot lead to lack of worry, particularly after the heavy rains that affected the island in recent weeks, which favor the spread of the mosquito that carries the disease.
An article in a Cuban newspaper alerts about the current and increasing spread of Zika virus and calls on the people to keep fighting mosquito breeding grounds through sanitary campaigns and individual actions in communities and work centers.
Up to date, no Zika case has been reported in Cuba, despite the threat it poses on the island, given its geographical position in a region with most of all 25 countries affected by the virus, said Cuban authorities.
The emergency committee of the World Health Organization estimates the possible Zika infection of up to four million people in The Americas and determined that the outbreak constitutes an international sanitary emergency.
---
Related News
---