Havana implements a plan to protect sharks
Submitted by: Juana

10 / 24 / 2015
---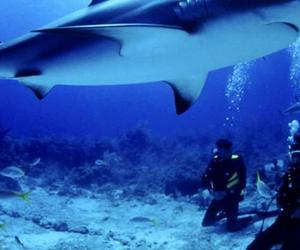 ---
The Cuban government announced the implementation of a long-term plan to protect sharks. Thus, Cuba will begin cooperation with US environmental group. It is a partnership between the two countries seeking to preserve their shared waters in the Gulf of Mexico and the Straits of Florida.
The plan announced after two years of working with the Fund for Environmental Defense, based in the United States, committed Cuba to record shark catch by fishing vessels. Eventually it will also implement stricter regulations to limit shark fishing and protect shark breeding sites.
The Caribbean island has perhaps the best preserved environment in the region, particularly in coastal waters with great abundance of fish, sharks and corals than other parts of the Caribbean where overfishing has decimated marine life enough.
source: www.cibercuba.com
---
Related News
---