Kerry appointed a special envoy for the closure of Guantanamo
Submitted by: Juana

07 / 01 / 2015
---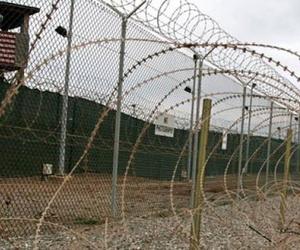 ---
John Kerry, Secretary of State, today announced the appointment of the next special envoy of the State Department to close the prison in Guantanamo. Thus, Lee Wolowsky will replace Cliff Sloan, who resigned last December.
"Lee will direct our diplomatic engagement under way to enable the closure of the Guantanamo Base detention camp in a timely manner, consistent with US interests and security of our people," Kerry said in a statement.
As the Secretary of State indicated, Wolowsky is "a highly qualified and experienced lawyer," having worked as director of the National Security Council on Transnational Threats under Presidents Bill Clinton (1993-2001) and George W. Bush (2001-2009).
"He is very well qualified to continue the diplomatic engagement with the force required to close Guantanamo , according to the directives of President Obama," said Kerry.
source: www.cibercuba.com
---
Related News
---