Nephrology Specialists Graduate in Las Tunas Province
Submitted by: admin

03 / 05 / 2010
---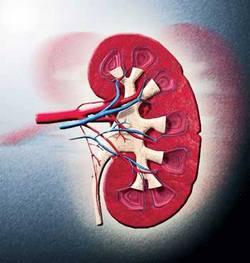 For the first time, the Cuban province of Las Tunas is graduating specialists in Nephrology.  

The pioneers in this new scientific and academic endevour  were doctors Yanet Blanco, Rafael Perez, and Damaris Escalante, all from the southern municipality of Amancio. They got their training as nephrology specialists in the local Ernesto Guevara Hospital.  
The head of the Provincial Nephrology Group in Las Tunas, Dr Kenya Bosch Utra, told the ACN Cuban news agency that the territory, some 670 kilometers east of Havana, has now 15 kidney specialists.
She said the province has wards for this medical speciality in the Guillermo Domínguez and Ernesto Guevara hospitals, in the municipalities of Puerto Padre and Las Tunas respectively.
The province has 18 artificial kidneys in operation, used to provide dialysis service to about 70 patients suffering from chronic renal failure.

The province can now train experts in this branch of medicine, said Alibeth Ramirez, first-degree specialist in Nephrology. He said previously Las Tunas had to send its specialists to train in hospitals in Camaguey, Holguin and Havana.

Source: www.periodico26.cu
---
Related News
---