Vatican Bishop Praises Cuba's International Cooperation
Submitted by: admin

03 / 02 / 2010
---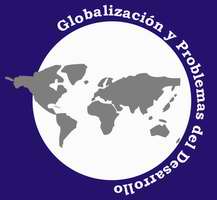 Monsignor Marcelo Sanchez Sorondo, Chancellor of the Pontifical Academy of Sciences and Pontifical Academy of Social Sciences, praised this Monday Cuba's medical and educational aid to Latin America and the Caribbean nations.
In a lecture entitled "The gospel of work", delivered at the opening of the XII International Conference on Globalization and Development Problems, the Monsignor described as exemplary what the Caribbean nation has done in other nations, in the health and education sectors.
He mentioned that referring to the unity among trade unions in the globalized world for those who need material goods, as must exist between religions as well, an approach promoted by Pope Benedict XVI.
Sanchez Sorondo, born in Argentina in 1942, acknowledged that although the goods on Earth are abundant, they are not enough.
There is a lack of bread, water and energy and therefore work is absolutely necessary, he said.
The priest praised for transgenic seeds as a great good and which can also help resolve the problem of the world hunger.
The Pontifical Academy of Sciences of the Vatican, the world's oldest one, founded in 1603, considers scientifically proven the theory that global warming is caused by man, which sends into the atmosphere amounts of carbon from burning fossil fuels.
We need to turn to a clean energy sources like wind, sun and water, he said. At the beginning of his statement, Sanchez stated that Cuba is shaped like abridge, and that that is what it is between America and the Caribbean and the West as well.
This lecture was the first of the international event, which brings together hundreds of scholars of economics and social sciences from 40 countries.
Source: ACN
---
Related News
---