Cuba's first village, Baracoa
Submitted by: admin

03 / 02 / 2010
---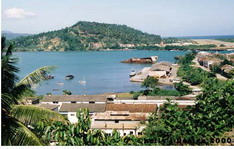 Baracoa is the first village of Cuba. When Christopher Columbus discovered this beautiful place on November 27th 1492 he said " this is the most beautiful land human eyes have ever seen, for its good port, delicious water and plenty of wood.
Baracoa legends
Our ancestors, like ancient poets did, fantasized the surrounding world. They gave personality to the forests, rivers, mountains, stars and the entire sensitive universe that could be perceived and seen. They gave us a fascinating world that has been recreated generation after generation, and is part of the culture inherited by our land.
The current historical centre of Baracoa city is the area that developed in 1899, as well as others merged in the republican epoch. They suffered an urbanizing process that makes it different from other historical centers of the rest of the Cuban villages.
Baracoa (1512), known as the Prime Cuban Village, was the first of the seven villages founded by the Spanish Diego Velasquez, it was also the first capital of Cuba.
A sweet story     
Sugar cane in Baracoa! It seems a crazy thing in a mountainous land where the common thing is to talk about coconut, coffee, chocolate trip, honey, great forests and delicious rivers… like río Miel (Honey River)
Source: Venceremos
---
Related News
---