Brazilian President Challenges Barack Obama to Lift Blockade on Cuba
Submitted by: admin

02 / 26 / 2010
---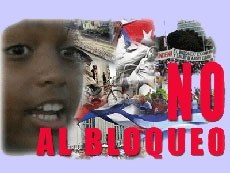 Brazilian President Luiz Inacio Lula da Silva challenged his American counterpart Barack Obama to lift the almost 50-year-old economic, commercial and financial blockade against Cuba.
"Obama should be as brave as the American people were when they elected him president of the United States and lift the blockade," said Lula at the Jose Marti International Airport in Havana where he was seen off on Thursday by Cuban President Raul Castro.
Speaking with reporters before leaving the island, the Brazilian head of state said he was very satisfied at his meeting with the historic leader of the Cuban Revolution, Fidel Castro, who, he said, was in good health and high spirits "thinking about the future of Cuba, Latin America and the Caribbean, and, as one would suppose, thinking about the world."
Lula highlighted the importance of this meeting in favor of the solidarity that Cuba, Brazil and other Latin American countries can offer to Haiti. In this sense, he added that he received a Cuban proposal to re-build the devastated health system of the neighboring Caribbean nation.
The Brazilian President also expressed his satisfaction with the meetings he held with Raul Castro and with the bilateral agreements during his visit to the island.
After describing Cubans as "specialists on solidarity", he expressed his government's willingness to become Cuba's main ally in the development of investments.
This was Lula's third visit to Cuba as President of Brazil.
Source: ACN
---
Related News
---