The Caribbean Hoping for a Better Tourist Season in 2010
Submitted by: admin

02 / 25 / 2010
---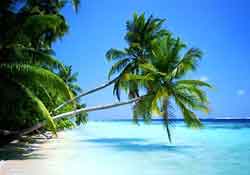 Despite the continueing global economic slump, the Caribbean Tourism Organization (CTO) is forecasting a rebound in visitor arrivals in 2010 with moderate growth expected for the region on the heels of positive indicators from the fourth quarter of
2009.
According to Winfield Griffith, director of research and information technology, the CTO is expecting tourism in the region to grow by up to three percent in 2010 as the global economy continues to see recovery.
The Caribbean remains one of the world´s most popular tourist regions. A total of 22.1 million people visited the Caribbean in 2009, down from 22.9 million in 2008.
Griffith pointed to positive trending in visitor arrivals during the course of 2009 as a cause for hope in 2010. Although aggregate tourist arrivals to the 33 CTO member countries declined by 3.6 percent in 2009, quarterly data showed successive improvements during the year.
The first quarter saw a 6.6 percent decline in visitation yet that percentage dropped to 6.0 percent in the second quarter, 2.0 percent in the third quarter and then actually saw an increase in year-over-year visitation of 1.0 percent in the fourth quarter.
Cruise visitor arrivals to the region as a whole increased 1.4 percent after a 3 percent decline in 2008. This increase was associated with the aggressive marketing drive of the cruise line along with price specials.
According to CTO Secretary General Hugh Riley, obvious challenges exist for the region but several factors offer hope for a successful 2010.
"While the global economy is still in a state of flux, interest in the Caribbean remains extremely high," stressed Riley, adding that "in an increasingly hectic world with all the related pressures, now, more than ever, life needs the Caribbean and we´re here to make life easier for our visitors."
Source: PL
---
Related News
---