Community of Latin American and Caribbean States is Born
Submitted by: admin

02 / 23 / 2010
---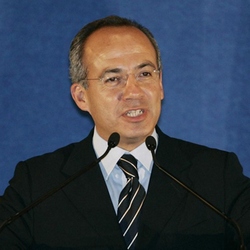 Felipe Calderon, President of Mexico, announced the creation of the Community of Latin American and Caribbean States at the Summit of the Latin America and Caribbean Unity, underway in Cancun.    
By acclamation, the leaders of the nations participating in the Summit approved the establishment of a regional integration bloc that will take on the heritage of the Rio Group, Notimex news agency reported.
In his speech after the announcement, Cuban President Raul Castro described the creation of the regional mechanism as a historical event.
The Community establishes as its principles the respect to democracy, natural resources, sustainability and sovereignty of all countries, among others.
Calderon stressed that the goal of the new body will be to globally project the region based on the respect for international law, equality of states, respect for human rights and cooperation, reported the U.S. AP news agency.
After a discussion described as very intense, there has been consensus on the establishment of the mechanism, whose charter will be drafted in order to be discussed in the first instance, during the next summit to be held in July 2011 in Venezuela, said Calderon who was cited by DPA.
The decision was contained in the Declaration of the Summit of Unity, one of
the central documents of the meeting that gathered this Monday and Tuesday
25 heads of State and Government in the Mayan Riviera.      
Source: ACN
---
Related News
---