Haiti and Falkland Is. at the Center of Summit
Submitted by: admin

02 / 21 / 2010
---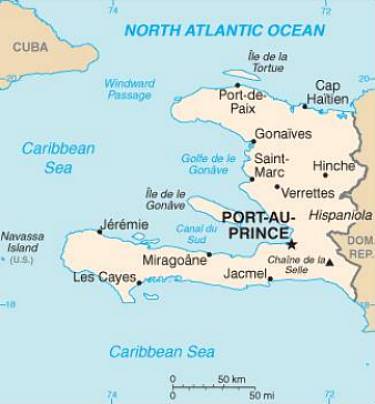 The Summit of Latin American and Caribbean Unity will begin on Monday surrounded by the crisis in Haiti, tension in the Falkland Islands and the aftermath of the coup in Honduras.
Presidents, prime ministers and high-level delegations will meet here on February 22 and 23 at the Mayan Riviera, coinciding with the Group of Rio and the Summit of Latin America on Integration and Development (CALC).
The summit will have as background the catastrophe left by the earthquake that devastated the capital and several surrounding cities of Haiti, with 240 thousand dead, 300 thousand wounded and about three million victims.
It is not the first time that Haiti centers the attention of the Group of Rio. At the meeting of 2004 in Brazil, the need for aid commitments at short, medium and long terms was stressed to solve that country's crisis.
At this summit discussion will cover not only the quake emergency, but also a series of sustainable programs like those of the Bolivarian Alliance for the Peoples of our America to develop a health system in that nation.
Another question which will center the attention is the increasing tension around the illegal oil exploration by the United Kingdom in the Falkland Islands, taken by force from Argentinean sovereignty in 1833.
"We have no doubt we are going to find Rio Group solidarity because we are only pretending is compliance with international law," declared the spokesperson of the Argentinean government, Ruperto Godoy.
According to Mexican deputy Foreign Minister Salvador Beltran, a statement on the Argentinean claim over Falklands sovereignty is expected.
Beltran also confirmed Mexico's decisión, as host country, of not inviting to the summit the president of Honduras, Porfirio Lobo, who was elected during the rupture of institutional order in that Central American country.
In an extraordinary summit held last year in Managua, the Group of Rio condemned with energy the coup dÂ?Etat of June 28 against the government of Manuel Zelaya.
The forum termed as unacceptable the use of force to overthrow a legally established government.
Although the issue is not in the summit agenda, the president of Nicaragua, Daniel Ortega, announced that Central American presidents will take the ocasión to meet and analyze the situation of the neighbouring nation.
This weekend the FMs work in the debate and final redaction of the documents to be submitted to the approval of the heads of state next Monday.
The Group of Rio, created in 1986, is made up by 23 countries: Argentina, Brazil, Bolivia, Belize, Colombia, Chile, Caribbean Community (CARICOM), Costa Rica, Cuba, Ecuador, El Salvador, Guatemala, Guyana, Honduras, Haití, México, Nicaragua, Panamá, Perú, Paraguay, Dominican Republic, Uruguay and Venezuela.
Source: PL
---
Related News
---