Caribbean and Latin-American Nations to create an entity without the US
Submitted by: admin

02 / 13 / 2010
---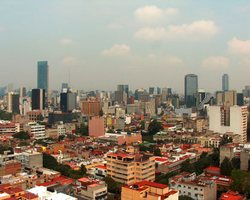 The Summit of the Caribbean and Latin-American Unity will be held on Feb 22-23; in Cancun, Mexico, where the American nations will lay the foundations to create an organization that integrates all of the region's 33 countries but Canada and the United States.
"This is an important decision for Latin-America and the Caribbean, since the future regional entity will allow the countries of the area to make agreements without the U.S or Canada's interference, as it happens in the Organization of American States (OAS) meetings", said Carlos Fernandez de Cossio, specialist of Multilateral affairs of the Cuban Foreign Ministry.
The Cancun meeting will integrate the Rio Group, and the Caribbean and Latin-America Summit on development and integration (CALC by its Spanish acronym), explained the diplomat during a conference held at the Cuban Association of United Nations venue.  
The event will also serve to plan assistance actions to Haiti, devastated by an earthquake this last Jan 12, and to reaffirm the claim to the USA to end the economic, financial and commercial blockade to Cuba.
Fernandez de Cossio's lecture dwelt on the challenges posed on the Cuban diplomacy, among which he mentioned to the need to boost to multilateralism and the adoption of international measures to face the climatic change, the struggle against the U.S economical blockade to Cuba and the war on every kind of terrorism.  
Source: ACN
---
Related News
---