Workshop Against Disasters and Emergencies
Submitted by: admin

02 / 06 / 2010
---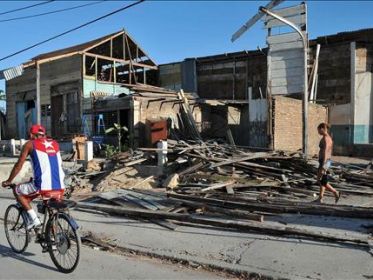 The Centennial Elvira Cape Reference Library, the one who keeps the largest collection of documental of the eastern region of the country, celebrates the 3rd  International Workshop of the Advisory Council against disasters and emergencies on heritage.
The goal of this meeting is training experts on the protection of patrimonial assets, emphasizing in the care of the documental assets for its huge existential volume and vulnerability facing isk factors for its conservation.

Ana María Pérez, event coordinator, told ACN that the training in the prevention, control and recovering at natural or caused disasters, will allow to assess the loss of an important part of the historic memory of the Cuban and universal culture.

With the participation of representatives of the Institutes of Seismology and Meteorology, the meeting insists on the disasters caused by quakes, especially in the province which is located on the eastern region of the country and on a tectonic fault.

Walter Newman, specialist of the northeastern centre of conservation and restoration of Massachussets, US, Marie-Thérèse Varlamoff, France representative of the International Blue Shield Committee and Beverly Lashley from Jamaica, coordinator of the Caribbean Network Disasters Information will be at the meeting.

Sponsored by the New York Social Sciences Council, the workshop works with a counseling capacity about the protection of the heritage at peril and becomes a space to exchange ideas about the theme.

Source. Sierra Maestra

---
Related News
---