Argentina Poet Happy, Honored with Casa Award
Submitted by: admin

01 / 31 / 2010
---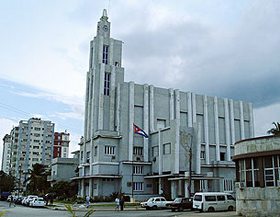 Happy and highly honored with the Casa de las Americas, said on Friday the Argentinean poet Bruno Di Benedetto, who receives it almost as a birthday gift because less than a week ago it was his 55th birthday.
From the beautiful city of Puerto Madryn, Chubut province, in the unfathomable Argentinean Sea, where he has lived 24 years, Di Benedetto told Prensa Latina by telephone that until Thursday it was unthinkable for him to receive such award, not only for its literary value but because of who gives it because he admires and loves Cuba.
"On Thursday, when I received the email from Roberto Fernandez Retamar what I really felt was very, very strong, a mixture of joy and... What can I say! ... also of responsibility for what had happened, because I feel this creates more responsibility and more commitment and all those things that go through your head in a moment like this one" he said.
Di Benedetto added he has followed the history of Casa Award whenever possible, because it is not easy to do so from southern Patagonia and knows about the level of the participants, which causes him more joy. He said he now wants to know the other authors who obtained mentions and read their works.
"I think one of the most important things of this Award is bringing us closer to the Latin Americans, who often live as separate spheres and there is no doubt this has been and still is the compass or Casa de las Americas, he stated.
Regarding the award-winning book Chronicles of suspicious deaths, he described it as a series of 15 narrative poems, some based on fact, fiction mounted on historical events, fictional characters but that might have existed and others that are totally fabricated.
"Although usually behind each of them there is a real being of flesh and blood that I knew" he remarked.
"My idea was to mix a bit of cultural and prosaic language with moments of lyricism, a procedure I'm looking for years" he revealed.
Source: PL
---
Related News
---