Effective Cuban drug treatment for hemorrhoids
Submitted by: admin

01 / 30 / 2010
---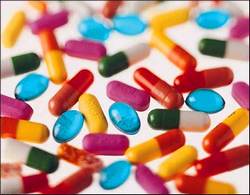 The treatment of acute hemorrhoidal crisis with recombinant streptokinase suppositories, a Cuban drug currently in clinical trials, reported satisfactory results in patients in the easternmost province of Guantanamo.

Dr. Elvira Mulgado Poch, colorectal specialist, told ACN news agency that it is a study sponsored by the Center for Genetic Engineering and Biotechnology, to validate the efficacy and safety of the drug to the attention of the illness.

  Mulgado said that in the first of three phases of the study performed in volunteer patients from 15 hospitals in 10 Cuban provinces, Guantanamo found that 24 hours after starting the treatment, the pain, burning, redness, itching and discharge symptoms disappeared, and only slight increase in anal volume persisted.

  She said that these clinical results are consistent with the known effects of drugs used today in the world, and could mean a significant contribution to the substitution  of imports and human welfare within and outside Cuba.

   According to medical statistics described by the clinical trial protocol entitled "Theresa-3" (Treatment of hemorrhoidal crisis with recombinant streptokinase suppositories), half of the world's population over age 50 suffer from hemorrhoidal crisis.

  Mulgado explained that the suppository drug decreases the drug spending compared to traditional treatment using decongestion drug, rectal ointment, anti-inflammatory and bath seats, and only keeps the use of analgesics.
  She added that among the advantages of the Cuban product applied in the Coloproctology Service at the Dr. Agostinho Neto Hospital in this city are the reduced recovery time of the patient and his reintegration into his working life.

Source: ACN

---
Related News
---