Intellectuals to denounce US military involvement in Haiti
Submitted by: admin

01 / 23 / 2010
---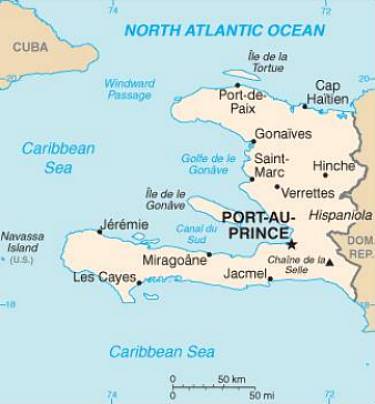 More than a hundred intellectuals from Latin America and Europe denounced today the increase in the escalating aggression from the United States towards the region.
The call from the Network of networks in defense of humanity is alerting on the hostile politics of the US administration and the increase of its threats to territorial integrity and Latin American and Caribbean sovereignty.
Spread through the Internet page www.porlapaz.ingo, the document is signed by important international personalities of culture and thinking, such as the Brazilian architect Oscar Niemeyer and the Argentinean Adolfo Pérez Esquivel (Peace Nobel Prize), the Uruguayan writer Eduardo Galeano, the Spanish theatre producer Alfonso Sastre, and the Belgian sociologist François Houtart, among others.
The power given to Barack Obama, adds the text, made people belief in the possibility that there might be a re-thinking in the positions of the northern power in respect to the area, but "it has been evident for the progressive forces that the possibility was just an illusion."
The media hegemony, it highlights, serves imperialism to fool public opinion, to confuse it and to use it for its dominating aims. The plans of the empire, it goes on, are clear for the progressive forces and invisible for the great media.
As it has been pointed out by the Cuban leader Fidel Castro, it explains, the coup d´etate in Honduras and the establishment of the seven military bases in Colombia, denote "the real intentions of the empire, this time, under the nice smile and friendly African-American face of Barack Obama."
Our people declare those who have signed it, want peace to work and create more fair and equal societies. "Imperial aggression makes us dedicate our efforts to things that distract us from these aims."
In the face of this increase, they say, it is indispensable that writers, artists, social organizations and men and women of good will to come together, ready to fight for peace and survival of the human species.
We call the governments, parliaments and political parties, it concludes, to denounce through all available means the war plans of imperialism, to spread and join this announcement.
Source: Cubadebate and Cubarte  
---
Related News
---