US Artist to exhibit photos on voodoo in Haiti
Submitted by: admin

01 / 16 / 2010
---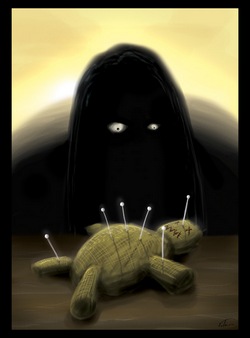 The collection Party in San Yves: Beyond the mountains shows the relationship between man-nature in the magical and mysterious dimension given by voodoo. It was pictured by the US artist Tony Savino.
The Universal Art Gallery from Santiago de Cuba shows 25 pictures taken in the south part of Haiti that interpret the voodoo religious ceremonies dedicated to the spirit of water among its followers.
These pictures were taken by the photographer in trips made to the Caribbean country throughout  ten years.
During this month, there shall be exhibited the pieces, as part of the activities of the ninth Inter-nos 2010 Mural Painting Bienale, in which Savino is participating together with other artists from the United States, the Dominican Republic, Canada, Mexico, Argentina, Martinique, Denmark and Cuba.
This photo-reporter with more than 25 years of professional experience, expressed in the opening that he feels deeply thankful for the goodwill of the Haitian people, who allowed him to go deep into their lives in order to learn about their habits.
In the mountain region of Anse-a-Veau, which shows an exuberant nature, a catholic church and syncretic beliefs among the inhabitants, he shared intimate moments in the spiritual life of the inhabitants.
The photographer shows in his pictures a celebration with an African origin, with the particularity that the ritual music is made with accordions as the main stars during the interpretation of rhythms similar to polka, instead of the typical percussion instruments.
In 1998, Savino participated in Cuba in rituals dedicated to San Lázaro and Santa Barbara and from his pictures there came an exhibition.
He is using this visit to capture the popular manifestations of the French-Haitian cultural roots in the South-Eastern part of the Greatest Caribbean Island.
Source: Cubarte
---
Related News
---