Biodiversity enhanced at Camaguey province
Submitted by: admin

12 / 30 / 2009
---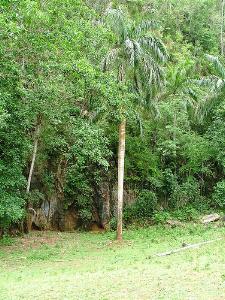 Studies on the biodiversity of protected areas such as Sabana-Camagüey ecosystem, appear among the results that the Centre of Environmental Investigations of the province of Camaguey (CIMAC) presents by the end of 2009.
The CIMAC also has made important contributions in the conservation and handling of ecological reservations such as Limones-Tuabaquey and Maternillo-Tortuguilla, which hoard valuable resources of the Cuban flora and fauna.
Specialists of this scientific institution also played an active role in the evaluation of the massive forest fire that took  place at San Felipe-Los Joberos hills,  during the first semester of the current year.
Other results have been helpful for a better knowledge on the classification of wild vascular plants, and about the processes of coastal dynamics and marine ecosystems in Santa Lucia tourist resort.
Likewise, the studies provide information on the early colonial stages of our history and on new archaeological sites within the territory.
On the other hand a close exchange of data is kept with universities throughout the country; which facilitates the organization of postgraduate courses, the conduction of scientific-oriented clubs of students and helps students to prepare  themselves for their bachelor's and master's degree dissertations.
The Centre of Environmental Investigations in Camagüey, which closes the year with important results, also contributed to the environmental education of those children who study in schools of this city, Nuevitas and Santa Cruz del Sur.
Source: www.cadenagramonte.cu
---
Related News
---