Camagüey and Canada in visual arts exhibition
Submitted by: admin

12 / 29 / 2009
---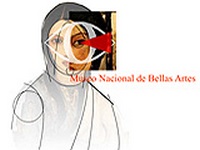 Characteristic elements of primitive art are present in the exhibition that took place in that city, with pieces from Joel Jover and Osmany Varonaboth from Camaguey province and the Canadian James K-M.
The exhibition was opened in the gallery of República Street, with creations whose contents express naturalistic pictography and abstract ideography.
According to the organizing commission, it included the presence of the authors of the pieces and among other guests; there was Francisco (Panchito) Ramírez, considered to be the "cacique" (chief) of Caridad de los Indios, a community from Guantanamo where descendants from aboriginal people still exist.
The region of Camaguey has one of the main pictography regions in the country, the northern Sierra de Cubitas, which covers about 60 kilometres long and the greatest mountain range in the province with the greatest plains.
The Pichardo, María Teresa, los Generales and las Mercedes caves are among the ceremonial sites where the indo-Cuban communities, who lived in the savannas to the north of the mountains, left their drawings. This is according to some researched headed by Doctor Jorge Calvera.
References to the pictography from María Teresa are seen in the anti-slavery novel Sab, by the poet and writer from Camaguey Gertrudis Gómez de Avellaneda.
Source: ACN
---
Related News
---