Cuban New Born Twins and their Mother Saved from H1N1 Virus
Submitted by: admin

12 / 29 / 2009
---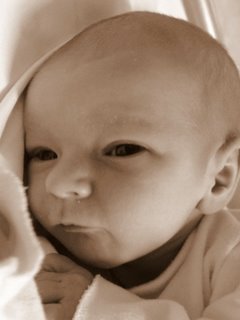 Cuban doctors in Sancti Spíritus province  were forced to practice a cesarean section to a woman pregnant with twins on the 34th week of pregnancy after she was diagnosed with the H1N1 Influenza A virus. All, the mother and the babies are now recovering.     
On her 31st week of pregnancy Yaetris Toledo Madrigal was admitted to Sancti Spiritus' maternity hospital for a delay in the growth of one the fetuses, Gynecology and obstetrics expert Dr.  Omar Rangel Armas explained. A few days later, the mother started to suffer from nasal discharge, coughs and general discomfort, the doctor added.  
"When the first symptoms started the doctors performed the H1N1 A virus test and it came out positive. I was very scared and my blood pressure went up, so I was taken to the intensive care ward," the patient recalled as she breastfed her newly born babies Renata Maria (a girl) and Pablo Enrique (a boy) in the hospital.
"When I woke up in the middle of the night, I saw the doctors giving me antiretroviral meds and measuring my blood pressure. I didn't say anything but I knew my condition was critical," Toledo said.
My parents and my husband received the medical treatment for the virus as well, she noted.
Dr. Armas explained that on the 34th week of pregnancy and due to the respiratory, blood pressure and heart conditions, a multidisciplinary team of doctors including obstetricians, intensive care experts and gynecologists decided to perform the C-section on the mother-to-be.  
After the surgical procedure, Renata María and Pablo Enrique suffered a few respiratory symptoms and were underweight as the gestation period was interrupted, but today they are safe with their mother.
The babies are still too young to thank the doctors for the care they received before and after being born, but Yaetris recognized that without a health system prepared to deal with cases like this one, the babies would have not survived and probably neither would have she.
Source: ACN
---
Related News
---