Cuban biotechnology's achievements continue its trend
Submitted by: admin

12 / 22 / 2009
---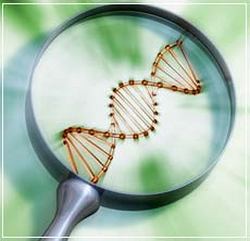 CIMAVAX EGF, the first therapeutic vaccine to treat advanced lung cancer registered in Cuba and unique of its kind registered in the world for this type of malignancy is part of a long list of medicines developed on the island to reduce deaths and replace importations.
Proven efficiency, the immunogenic medicine is widely applied in specialized hospital networks; it increases patients' survival suffering from such disease that causes more than four thousand deaths every year.
Developed at the Centre of Molecular Immunology (CMI), one of the main achievements of the Scientific Pole in Havana, in collaboration with the Centre for Genetic Engineering and Biotechnology, Havana's Hermanos Ameijeiras Hospital and National Institute of Oncology and Radiobiology, the product joins others in the pharmaceutical industry, supported by the Cuban government.
Its productions have saved the country $ 2.5 million, and guarantee basic medications, made up this year by 562 domestic products and 307 imported products.
Other equally important vaccines are also added to the latter. Vaccines against Hepatitis B and Haemophilus influenzae type B are also produced.
These are products benefit not only the Cuban people, but also other 40 countries of the world.
Nowadays, citizens under 25— says Dr. Luis Herrera Martinez, director of the Centre for Genetic Engineering and Biotechnology IGBC)—are immunized against Hepatitis B, with a vaccine of domestic production.
He also recalled that with the production of recombinant type Interferon, elaborated by Cuban specialists in the 1980s, not only accomplished the result, but also the implementation of a series of methodologies and technologies to approach the development of biotechnology worldwide at that time.
The productions of new antiviral and immune modulator interferon and recombinant thrombus streptokinase, which are traded under the name of Heber Biotec Ltd., stand out among new productions.
Pioneer in the biopharmaceutical product export, IGBC's sales, since their starts in 1991, have totalized more than $ 340 millions, aimed at countries in Latin America, Africa, Oceania, Asia and Europe.
The work of its highly qualified specialists is now addressed to the development of new vaccines against dengue and HIV, and monoclonal planti-bodies CB-Hep-1, obtained from transgenic plants and used in the formulation of the vaccine against Hepatitis B.
Specifically aimed at the agricultural field, Dr. Carlos Borroto Nordelo, deputy director of Agricultural Biotechnology, explained that several projects are being developed, including the use of plants as bioreactors to accumulate and process proteins by photosynthesis, which is already happening, and continues to work on this line, full of promise for the country.  
He added that in the field of animal health, the leader of the products is Gavac, tick vaccine obtained by recombinant means, which is applied as part of integrated control system for livestock, program led by the Institute of Veterinary Medicine.
The IGBC is part of the West Scientific Pole of Havana, which now covers some 53 facilities and includes about seven thousand scientists who have developed more than ten insurance market vaccines in over 50 countries and established joint ventures with China, India, South Africa, Iran, Brazil, Vietnam, and Venezuela, among other nations from ALBA.
The National Centre for Biological Preparations (BIOCEN), an entity that delivers some 20 thousand bulbs of antiallergenic vaccine, allows a million tests and take care of nearly 20 thousand patients in this scientific universe.
Its high efficiency against mites is supported by the immune response in 80 percent of treated cases and has the same level of quality and safety to other industrial products of its kind from developed countries.  
Located in the town of Bejucal, BIOCEN has highly skilled personnel, trained by the Revolution, and a front-line technology for the production of these antiallergenic vaccines prioritizing the action of adjuvant, enhancing substances of adequate immune response.
Founded in 1992, the allergen process is added to biopharmaceuticals, culture media and natural Anti anaemic like Trofin, its leading product.
Besides being profitable, biotechnology in Cuba, a sector which includes a high percentage of young specialists, mostly women, where 3 billion dollars have been invested since 1982, has become in one of the greatest impact in Cuban economy.
Source: Cubasí
---
Related News
---