Fito Paez present during his film premiere at the Havana Film Festival
Submitted by: admin

12 / 13 / 2009
---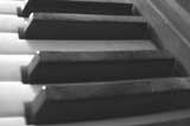 Fito Páez was in the rear row, Fernando Rubio and Gastón Pauls in the row in front of mine. The director, producer and the audience were listening to the singer reviving each sequence showed in the screen at La Rampa Cinema.

I could hear from my seat the laughter during the most intimate scenes or the rejoicing comments when a relative of the artist appeared in the screen.
Last Tuesday, time stood still when the documentary, which reflects a singular moment in the creative life of Fito Páez, was showed.

the artist is seeing while writing songs and accompanying them only with his piano. All these songs are included in his record called Rodolfo.

Premiered in the 31st International Festival of New Latin American Cinema, the film lasts 75 minutes, and unveils Fito Páez with his piano, an essential instrument for his training as a musician.

"It was my first friend" said Páez referring to the Foster piano he had at home and he let us with the feeling that maybe this film was a tribute to the years they spent together.

But the purpose of this documentary was even more ambitious. The director and the staff tried to show the influence of music in the life of this musician, author of the famous songs (11 and 6) and (I come here to offer my heart).
Images show how the artist was influenced by the acetate disks his father collected, the history of his mother in music and his teacher's and neighbour's classes.

"The truth is that songs created a great intimacy and Fernando got involved before I had finished them. Something very curious happened (during filming): the lights were on. It looked more like a hospital than a studio.
But it was what we agreed from the beginning and we did not get upset about it", said the musician.

Fito had not gone a long way in the cinema; at least he had not played the leading role in his own story.
Fernando Rubio, director of the documentary, managed the family of the singer to take part in the film and it is very amazing to see how these "actors" reproduce the artist's personal details through pictures and through the recount of their memories.

Fernando defines this film as "the essay of one man about another man". He clearly shows in the sequences his admiration for the work of this famous Argentinean singer, because for him, the music through the images has shown the essence of the humankind.

Actor Gastón Pauls agrees with him. He is very proud of having seen and produced the documentary. He hopes the film travels around the world. The premiere of this documentary in Havana, the place where Fito has always come to show his movies, has thrilled the actor.

I find it hard to believe that is just the filming of a creative process of a phonogram, which lasted around ten months, from June, 2007 to March, 2008.

Even though Fito always says his art will go on and that we will soon enjoy his music in the Confia CD —in editing process— or in the tour he will start next March in the Americas and part of Europe, is a documentary that shows the work of the musician in such an important period that makes the image eternal.

Source: Source: www.jrebelde.cu
---
Related News
---