Cuban-Venezuelan Company PDV-CUPET S.A met their goal for 2009
Submitted by: admin

12 / 12 / 2009
---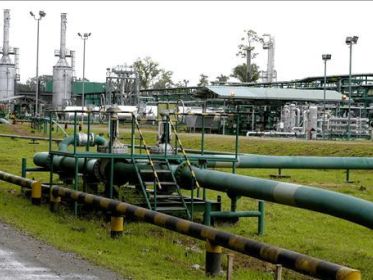 The management of the refinery of the Cuban-Venezuelan company PDV-CUPET S.A. announced this Saturday the implementation of the annual plan thought in a bit over 20.8 million barrels.
That figure added to the 2008 production which was the first year of the bi-national plant operations, exceed 40 million barrels refined in the initial biennium.
The industry represents the consolidation of the main project in the economic area of ALBA which started Friday in Havana the 8th Summit of the group.
Designed to process 65,000 barrels every 24 hours in its first phase, the refinery begins to run the expansion project which will increase the indicator to 150,000 barrels daily by 2013.
The increased refining capacity of the plant is part of this city's future petrochemical pole located 150 miles southeast of Havana and formed by a dozen manufacturing plants in the branch.
The first one is a factory that will produce 250 million polyethylene bags every year which started this very week.  
Source: PL
---
Related News
---