Five New Sea Algae Species Found in Cuba
Submitted by: admin

11 / 26 / 2009
---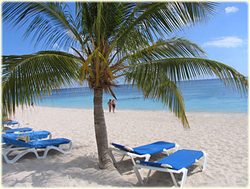 Cuban scientists from the Coastal Ecosystem Research Center, (CIEC for its Spanish acronym), found 5 new sea algae species in the Northern and Southern key systems in this central Cuban province.
Mayrene Guimarais Bermejo, biologist and one of the discoverers, pointed out that at Laguna Larga (Long Lagoon), Coco key and in the south coast of the Guillermo key, both in the Jardines del Rey (King's Gardens) system, they found the Cladophora
liniformis and Cladocephalus scoparius, respectively.
Meanwhile, in the Jardines de la Reina (Queen's Gardens) they found three kinds of Halimeda (pygmaea, cryptica and pumila) in a mangrove channel well protected from the sea currents, said the biologist.
The Cladophora genus is widely represented in national waters, with 13 species discovered, unlike the Cladocephalus, which has only been found in the Tropical West Atlantic, highlighted the expert.
The Halimeda specimens collected in other parts of the world, are only present at a 50 meter depth, while at the Jardines de la Reina, they can be found only one meter bellow the surface, which proves they live at any depth, depending on how well
sheltered they are.
This is the first time the Halimeda pygmaea has been found in the Caribbean Sea and the Atlantic, stressed Guimarais.
Adán Zúñiga Ríos, director of CIEC, explained that the macro-algae diversity is been studied with growing interest in the last years, due to their importance to determine the environmental quality.
The CIEC, he said, are making a characterization, inventory and monitoring of the main sea and land communities, both animal and plants, at the Sabana-Camagüey and Jardines de la Reina ecosystems.
Source:  Juventud Rebelde and ACN
---
Related News
---