Predictions for 2009 Hurricane Season: forecasted 12 named storms including 6 hurricanes
Submitted by: admin

04 / 24 / 2009
---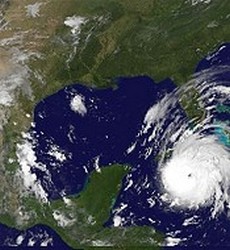 Although the hurricane season hasn't started yet the forecast realeased on Tuesday predicts that there will be fewer Atlantic hurricanes this season than in 2008, and fewer even than predicted only last December, according to a forecast released Tuesday.
Colorado State University's hurricane forecast team's latest prediction calls for 12 named storms, including six hurricanes. Of those six, two are expected to be major hurricanes with maximum wind speeds of 111 mph or greater. The first of the storms in the Atlantic, which are named in alphabetical order, will be Ana.
In 2008, there were 16 named storms including eight hurricanes, five of them major.
Colorado State's December forecast predicted 14 named storms for this year. Yet even the revised forecast indicates a slightly-above-average season. Since 1950, a typical Atlantic hurricane season has had 10 named storms, six of them hurricanes and two of those major hurricanes.
The team will issue another update on June 2. Others will be released as the hurricane season, which runs from June 1 to Nov. 30, progresses.
Source: USA Today
---
Related News
---