Libro mayor de Violeta Parra to be presented in the Book festival of Cuba
Submitted by: admin

01 / 21 / 2009
---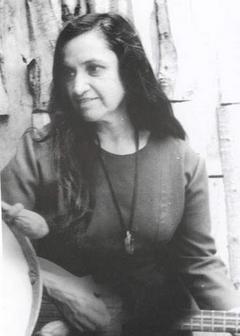 In an interview published in La Nación newspaper, the singer explains that she will present the re-edition of the Libro mayor de Violeta Parra in the Havana Book Festival, where she will meet the author of Ojalá, who she met when she traveled to our country for the first time in 1967.
The singer and composer has given music to a text written by him, called Carta a Violeta Parra (who died also in 1967), which heads the new version of that book and which will be included in the new album that he is now preparing.
"I kiss her children, who have been my friends," explained Rodríguez, whose songs had a greater diffusion in Chile thanks to the work of Isabel Parra, who has also just edited to album Violeta en Argentina, which also includes a DVD.
Isabel Parra, who after the coup d'etate by de Augusto Pinochet (1973-1990) was exiled in France and Argentina, came back to Chile in 1987 and over the last few years, has dedicated herself to spread the legacy of her mother, especially thorough the Violeta Parra Foundation.
The first edition of the Libro mayor de Violeta Parra was prepared by Isabel during her exile in Paris between 1976 and 1978 and was published in Madrid in 1985, even though it was out of print a short while later.
This work, in which the journalist Marisol García also collaborated, contains testimonies, photos, poems and unpublished letters from Violeta Parra, as well as texts by her children Ángel and Isabel and by people that were close to her such as the singer and composer Víctor Jara.
(EFE)
---
Related News
---