Climarte: Arts and Climate Challenges in the Caribbean
Submitted by: admin

01 / 04 / 2009
---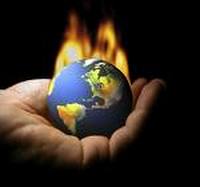 Arts and climate challenges in the Caribbean, specially due to the fact that year 2008 has been declared International Year of the Earth Planet by the United Nations. It is of our interest to join ourselves to the efforts for increasing awareness in our societies on the importante of sustainable development that prevents, reduces, and mitigates natural disasters, and also to attain a wider vission of the human potential able to build a safer world.
Through the promotion of new Information and Communication Technologies, the contest proposes to reflect about climate and environmental challenges of our region; threatened specially because of the existence of a number of fragile island territories and ecosystems.
Those awarded works will make up the image —illustration of cover and inside parts— of the magazine Anales del Caribe, organ of diffusion of the Center of Caribbean Studies of Casa de las Américas.
The objective of this publication is to study, promote, and spread the artistic and literary creation of the region and its Diaspora, always granting significance to the work of Caribbean plastic artists in its image.
(Casa de las Américas)
---
Related News
---