Shakespeare in Havana
Submitted by: admin

12 / 16 / 2008
---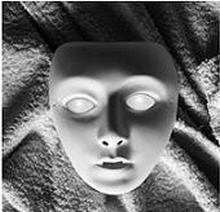 US actor and stage director Seth Panitch is the producer. Panitch has vast experience producing Shakespeare's plays.
It is indeed a good piece of theater and a remarkable event, which offers theatergoers the opportunity to enjoy a play by the world-famous English playwright, while at the same time opening new opportunities for cooperation between US and Cuban artists.
The director's attention focuses on the ways in which Shakespeare's plays are traditionally interpreted. This is why, Panitch's work centers on a thorough textual analysis and the ways in which actors -- mostly young members of prestigious Cuban theater companies -- interpret Shakespeare's works. On the other hand, Panitch tries to bring the 1598 play into our time, through the actors' work, the little quirks that each of them contribute to their respective character. Instead of resorting to subterfuge, Panitch appeals to the way in which we, 21st century people, interpret these profoundly philosophical works.
In this play, characters are not portrayed in terms of black and white; there are no heroes and villians. It is a drama based on common contradictions among human beings.
Brief Curriculum of Seth Panitch
Seth Panitch is an Assistant Professor of Theater and teaches Acting and Movement at the University of Alabama, directs mainstage productions, and co-directs the Master of Fine Arts program in Acting/ Pedagogy.
Seth is an accomplished actor, director, playwright and screenwriter. He has acted and directed both in New York and regionally, including productions at the American Place Theater, Westbeth Theatre Center, Utah Shakespearean Festival, Idaho Repertory Theater, Urban Stages Theatre and the Hillside Repertory Company in Los Angeles. His plays 'Dammit, Shakespeare!', 'Hell: Paradise Found' and 'What´s Taking Moses So Long?' have received critical success in both New York and Los Angeles productions, and his screenplays 'Restoration' and 'That´s Life' are currently in development with Affinity Films and the Joel Zwick Company, respectively.
Recent credits include director of last season´s Fifth of July and performing the dual role of Chandebise/ Posche in A Flea in Her Ear. Seth´s particular area of expertise is classical theater, and he received his M.F.A. from the Professional Actor Training Program at the University of Washington under Jack Clay.
(Cubaescena)
---
Related News
---