Venezuelan Film in Havana Festival
Submitted by: admin

12 / 04 / 2008
---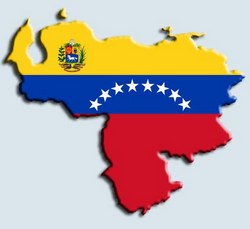 Returning to the Havana festival, in which he competed in 2001 with the film "Una casa con vista al mar" (A house with a view of the sea), Arvelo hopes to win a Coral award with the history of a leader who tries to defend his neighbourhood from a group of drug traffickers.
Today's agenda also includes Argentinean Pablo Fendrik "La sangre brota" (Blood Flows) and Albertina Carri "La rabia" (The Fury), Brazilian Lucia Murat "Mare, nuestra historia de amor" (Mare, Our Love Story), and Peruvian Josue Mendez "Dioses" (Gods).
Among directors in contest in the first work category are Uruguayan Federico Veiroj with "Acne," Brazilian Carlos Cortez "Quero," and Argentinean Gabriel Medina with "Los paranoicos" (The Paranoids).
The 18 members of the jury in charge to evaluate during 11 days the 114 works in contest were presented at the Havana's Hotel Nacional, venue of the festival.
Alfredo Guevara, president of the film festival, welcomed foreign guests in the opening ceremony at the Karl Marx Theater, and gave a brief recount of these first three decades of festival.
Four figures very linked to the Havana festival, Nelson Pereira Dos Santos, Miguel Littin, Jorge Sanjines and Paul Leduc, were awarded in the opening ceremony of this event.
The island's moviegoers enjoyed since early Tuesday the first films of the festival like Brazilian "Tropa de elite" and Argentinean "Leonera," which opened the cinema event.
(PL)
---
Related News
---