In Caracas: Cuban Choir to Perform
Submitted by: admin

11 / 05 / 2008
---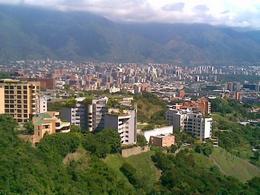 The Cuban cultural group, under the direction of Dr. José Antonio Méndez, will perform at 7:00 p.m. at the Theater's famous José Félix Ribas Hall, with a seating capacity of more than 400 people.
Works by renowned composers ranging from Randall Thompson, Javier Bustos and Vytautas Miskinis, to Violeta Parra, Eduardo Sánchez de Fuentes, Richard Egües or Roberto Valera, may be enjoyed by the audience in the voices of this choir, founded in Matanzas over 45 years ago.
Méndez Valencia told ACN, via Internet, that the concert's program is divided into two sections, one with pieces from the contemporary repertoire of sacred music and the other with a sample of traditional music from Latin American countries, like Argentina, Cuba and Venezuela.
One of the attractions of this presentation by the Cuban choir will be the presence of guests like Venezuelan tenor Idwer Alvarez and four-stringed guitar player Luis Pino, in an interpretation of Quirpa (a Venezuelan folk dance).
Dancers from the Danza Libre group, from eastern Guantánamo province, have prepared contemporary dance choreography of Veinte Años, the anthological piece by Cuban composer María Teresa Vera, while Alfredo Velásquez, the group's director, will dance the black spiritual Swing Low.
The head of Cuba's Guiñol Nacional (National Puppet Theater), professor and puppeteer Armando Morales, has also been invited to demonstrate his art, for which there's great expectation on the part of the Venezuelan public, said Samantha Cabrera, in charge of the press at the Teresa Carreño, during an interview for ACN.
The Matanzas Chamber Choir, the Danza Libre dace group from Guantánamo, and artist Armando Morales are in the Bolivarian Republic of Venezuela as part of the Corazón Adentro Cultural Mission, which takes art to residents in outlying districts of that South American nation.
(RHC)
---
Related News
---