Recreation, Health and Business in Cuba
Submitted by: admin

10 / 31 / 2008
---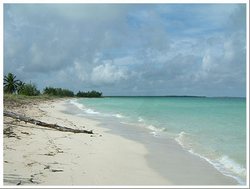 Health, cultural, congress and incentive tourism, nautical programs and diving excursions at specialized centers are some of the traditional sun and beach offers available to the most demanding vacationers.
Cuba's exuberant nature, centuries-old traditions and history are complemented by more than 70,000 kilometers of Cuba's insular platform and 5,000 kilometers of coastline, including 600 kilometers of beaches, bathed by the Atlantic Ocean and the Caribbean Sea.
Cuban beaches are characterized by a tropical climate, fine sand and warm, crystal-clear water, an offer that tourists cannot refuse.
The Cuban capital offers excellent beaches as part of the so-called Circuito Azul (Blue Circuit), which runs along 15 kilometers on the north coast and where Santa María del Mar stands out as one of the most beautiful beaches in the region.
Cuba's architectural style is marked by the Spanish influence that followed the colonization period.
The five-century-old village of San Cristóbal de La Habana is one of the most faithful exponents of Spanish colonial architecture in Cuba and its prominence dates back to the late 16th century.
Traditional tourist options are complemented by a hotel infrastructure that provides excellent accommodation, gastronomic offers and extrahotel activities.
In addition, Cuba's health system is a key element in the country's social development, and has benefited from the gradual introduction of cutting-edge technologies and new treatments against several diseases.
Traditional medicine has been developed along with the latest technologies to achieve the single goal of improving the people's quality of life and treating foreigners who visit the country.
Complex surgeries are performed by highly-skilled doctors, who stand out for their ethical and humane principles.
Foreigners come to Cuba to benefit from first-line medical programs and advanced treatments to against ophthalmological or dermatological ailments, as in the case of the skin disease known as vitiligo.
Entrepreneurs are interested in doing business in Cuba, due to the Caribbean Island's potential market (11 million consumers), the demand for technology from the national economy and the facilities provided by Cuban authorities.
However, the island's privileged geographical location in the Caribbean Sea, near Central and South America, is a key issue for businesspeople from all over the world.
(DTCuba)
---
Related News
---