US Hits Cuba Food, Health Sectors Hardest
Submitted by: admin

10 / 18 / 2008
---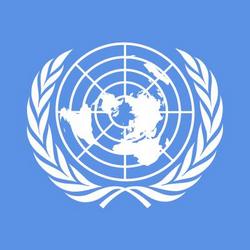 During a press conference, the diplomatic mission stated the intention was to instigate hunger, diseases and desperation to the Cuban people, in an attempt to finally overthrow the current government.
The resolution, preceding the discussion of a resolution of the General Assembly to demand the necessity of ending US blockade against Cuba on October 29, states those punitive measures have seriously caused affectations in the food sector, meaning 174 million dollars in additional expenses.
It also reads Cuba not only has had to face the increase of the international food prices but also has had to make huge additional expenses due to Washington government restrictions.
Food imports from US continue to be in trouble for insecurity reasons, subject to severe supervision measures and the granting of licenses for exportation and transportation of agricultural products to Cuba, the declaration reads.
The farming sector was also unable to acquire US high-yield potato seeds and had to import them from more distant markets, from Canada and Europe.
The affectations caused to the health sector amount to 25 million dollars and economic damages due to the fact that products and equipment come from distant markets is added to the human suffering of patients, relatives and medical personnel.
It also talks about the impossibility of receiving three million of disposable syringes for a cost of 256,000 dollars for children vaccination though Word Alliance for Vaccines and Immunization, since suppliers said they couldn't accept the purchase if final destiny was Cuba.
The area of education has also been seriously affected by US blockade, mainly schools for vocational training and specialized centres for disabled people, not counting with the possibility to accede to the equipment necessary that is generally produced in US.
The resolution entitled "Necessity of ending the economic, commercial and financial blockade imposed by the United States against Cuba" will be analyzed on October 29 at UN General Assembly.
(PL)
---
Related News
---