A monumental complex to José Martí, Cuban National Hero, to be erected in the capital from Guatemala
Submitted by: admin

10 / 13 / 2008
---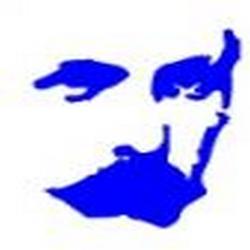 The architectonic set, where there will also be the Girl from Guatemala, will correspond to another one in Havana with statues of the Cuban hero José Joaquín Palma and that from Guatemala Rafael Álvarez Ovalle, authors of the lyrics and music of the hymn of that country.
The idea surged during a recent visit of Major Álvaro Arzú to the Caribbean Nation and its aim is to deepen the friendship relations between the two countries, said the functionary to Prensa Latina.
Lazcano is in the capital of Guatemala together with the architect José Villa, designed for the construction of the work, which will be placed in the important Avenida de las Americas in the southern part of this city.
Villa is the vice-president of the Unión de Escritores y Artistas de Cuba (Association of Writers and Artists from Cuba) and the creator of the monument ot John Lennon in a park from the El Vedado neighborhood, as well as that of the Caballero de París that brightens the streets from the Historical Center of Old Havana.
The Cuban cultural delegation is made up also by Jorge Lozano Ross, advisor of the director of the Oficina del Programa Martiano, Armando Hart.
Tthey were received by Major Arzú to clear the details of the project, which will be dedicated to love, in its every dimension: to the homeland, to knowledge and also to the couple.
"During his stay in Guatemala, Martí had a homeland, he made himself a teacher –that as he said, it was to become a creator- and he loved," declared Lazcano.
Even thought there still is no date for its inauguration, they are looking for one which may be important for both countries.
The opening will be preceded by a cultural event dedicated to the Cuban Apostle, where eight libraries by Martí will be donated and books about his work will be presented, as well as a movie, music and poetry exhibition, pointed Lazcano out.
(Cubarte)
---
Related News
---