Cuba: Ecuador Ambassador Hopes for Triumph
Submitted by: admin

09 / 29 / 2008
---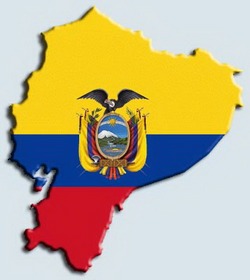 Zambrano said that he trusts in the victory of president's Rafael Correa proposal and added that Ecuadorians in use of their sovereignty will be part of an important exercise of democracy.
The diplomat said to Prensa Latina that the Constitution to be approved defines his country as a democratic and secular state with social justice, sovereignty, independence and multiculturalism.
"The issue of secularism has been the main object of the opposition which insist in calling the Constitution atheist, but that is not the case, it simply calls for a separation between the Church and the State," added.
Zambrano commented that the document condemns the interference of one state over the other, and whichever way of military, armed or economic intervention, including a blockade, which according to the ambassador, is an implicit support to Cuba.
Also, it proposes the issue of universal citizenship.
"Ecuador is placing itself amongst the most advanced countries in the world, where it is seen that even further a nationality or place of birth, all citizens must acquire a universal citizenship," said.
Likewise he also recognized the fact that the new Constitution guarantees and recognizes the people's right to resistance and liberation and against any form of oppression.
"No other Constitution in Latin America includes the principle for people to resist against an aggression of any way from a world power," added Zambrano.
He also mentioned that in Cuba all is set for 1700 voters, almost all of them medicine students, to cast their vote in this Sunday's constitutional referendum.
The diplomat thanked Cuban authorities for the support they will give to the transportation of students close to Havana, like Villa Clara, Cienfuegos, Matanzas and Pinar del Rio, as well as universities in the urban areas of this capital.
Around nine million voters will decide this Sunday the political future of the nation, where President Rafael Correa proposes to advance to a society of social justice and equity or the return to a dark past full of injustices and poorness.
(PL)
---
Related News
---