Ex-Prisoners of US Base in Guantanamo Reiterate Denunciations of Torture
Submitted by: admin

08 / 28 / 2008
---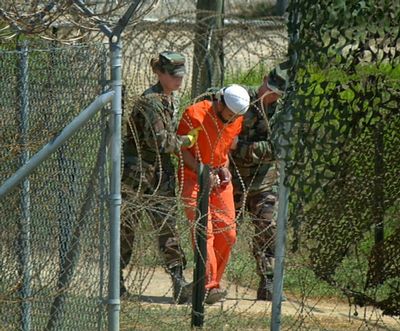 If accepted, the new judges of the highest court in the US will have to say whether the constitutional rights of detainees which they recognized in June go beyond the period of detention, reports Granma newspaper today.
According to the text of the denunciation, "this demand offers the opportunity to acknowledge and respect basic and essential rights (...) for human autonomy, the right to worship and the right to not to be tortured".
At the naval base that the United States maintains on the Cuban territory of Guantánamo against the will of the island's government and people, the US authorities established a detention center, as part of their much-trumpeted struggle against terrorism.
In Guantanamo,according to the testimony of a large number of ex-prisoners and repeated international denunciations, the detainees are cruelly tortured and mistreated.     
(www.cubanews.ain.cu)
---
Related News
---