International Congress "Machado de Assis and / in Latin America"
Submitted by: admin

08 / 01 / 2008
---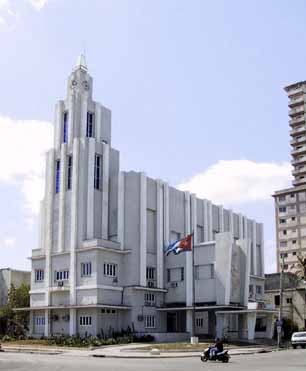 On occasion of the one hundredth anniversary of his death, the Cuban institution has summoned some 20 experts, mainly from Brazil, to shed more light on the work of the writer and poet -- admired by renowned contemporary authors like José Saramago, Carlos Fuentes, Susan Sontag and US literary critic Harold Bloom.
The event will be the closing activity of the summer program of Casa de las Americas, entitled "Va por la Casa".
According to the event's official announcement, participants will debate a group of papers on the relationship of reader Machado de Assis with English, French, Portuguese, Italian and German literatures.
"However, very little is known about any similar research into the Brazilian author's relationship with his Latin American counterparts, nor about the reception his work got in Spanish America," and so, the organizers hope that the Havana event will serve as a first step to change that.
In that sense, the congress "Machado de Assis and / in Latin America" is aimed at encouraging new studies on the influence of Latin American literature on the work of Machado de Assis and vice versa.
Debates will focus on eight main themes: the author as a reader, his readers, literary style and social process in his work, the writer, the poet, the filmmaker, the critic and the master of short story.
Machado de Assis began by writing popular novels which sold well. His style changed in the 1880s, and it is for the skeptical, ironic, comedic but ultimately pessimistic works he wrote after this that he is best remembered.
Among his books stand out 'The Posthumous Memoirs of Brás Cubas' –the first title ever edited by the publishing house Colección Literatura Latinoamericana, belonging to Casa de las Américas, in 1963. He is also considered a master of short story, having written classics of the genre in the Portuguese language, such as 'O Alienista' and 'Missa do Galo'.
Along with other writers and intellectuals, Machado de Assis founded the Brazilian Academy of Letters in 1896 and was its president from 1897 to 1908, when he died.
(La Ventana)
---
Related News
---