Leaders of the Latin-American popular movements will meet next week in Havana
Submitted by: admin

04 / 04 / 2008
---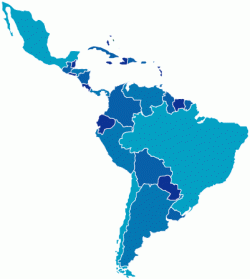 The new name adopted explains the actual problems to be solved. If seven years ago, the Latin-American social movements met here for the first time and joined their actions to face the FTAA promoted by the US, and defeated that project, now they must close ranks in front of new mechanisms of that same policy.
Osvaldo Martinez, president of the Organize Commission and director of the Research Centre of the World Economy, announced this to the press and said that there should be 500 activists attending.
In its seventh edition, the event will hold sessions from April 7 to 11 and there will be panels which will examine the state of the Free Trade with US and similar agreements projected with the European Union, the external debt, the financial mechanisms of domination and its antonym, the newly emerged Bank of the South. The centre of the debates will be US militarism in the region, the so called antiterrorist laws and the criminalization of social struggles, as well as climate changes and the defence of natural resources. There is a topic on the agenda that needs special attention; that is bio fuels. The ¨In Defence of Humanity¨network will analyze the importance of identification in the struggle with the schemes of "Free Trade".
The plenary of the movements represented in the Socio-Continental Alliance, promoter of the meetings, will look for alternatives for the action, written into a plan and they will also subscribe to the Final Declaration.
Martinez emphasized that the meeting has become one of the most important meetings of the Latin-American Social Movement and he also expressed his expectations that this edition would be another good time for the movement to concentrate to face the present dangers.
(
www.juventudrebelde.co.cu
)
---
Related News
---