Massive evacuation in eastern Cuba due to severe flooding
Submitted by: admin

11 / 07 / 2007
---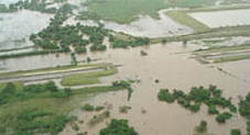 Massive evacuation was carried out on Monday in the eastern municipality of Cauto River due to severe flooding. The decision to move up to 40 percent of the inhabitants of the region to safer places was adopted Monday morning by local authorities taking into account the flooding of La Puente Lagoon, caused by the overflow of the Cauto River.
The evacuation, the largest ever in the region, included moving people from 50 neighborhoods, some currently found under water and others in danger of flooding. A total of 24,000 people were protected including those evacuated during the past weekend due to Tropical Storm Noel.
The evacuation was carried out with organization and solidarity from the Civil Defense organizations of other provinces. Among those that were prioritized were senior citizens, women, children and sick people.
The population in the Municipality of Cauto River was transported to the cities of Bayamo and Manzanillo and were provided with food and medical assistance. Over 5,000 families voluntarily welcomed the people of Cauto River into their homes as a gesture of solidarity that characterizes the Cuban people.
The country's leadership has been updated on the situation and operations are underway as an example of the efficient system designed on the island to protect human lives and material resources in the face of natural disasters. Cauto River has not seen heavy rains of this nature since Hurricane Flora in 1963.
Meanwhile, in Holguin province, the First Secretary of the Cuban Communist Party in the eastern province, Miguel Diaz Canel, said that the damages in different areas are considerable, mainly in the agricultural sector, sugar cane and housing. He highlighted the efforts taken by different institutions, Civil Defense, Armed Forces and Interior Ministry in the evacuation of almost 22,000 people in Holguin to prevent the loss of human lives and protect the economy and resources in general.
As a consequence of the intense rains, seven bridges that link each municipality and towns with the provincial capital were destroyed, while over 1,150 homes were affected and some 16,000 hectares of sugar cane are currently under water.
In the month of October, Holguin province registered nearly 300 millimetres of rain -- making the month the second wetest since Hurricane Flora in 1963.
---
Related News
---