Cuban province set to become petrochemical complex for the Caribbean
Submitted by: admin

08 / 26 / 2007
---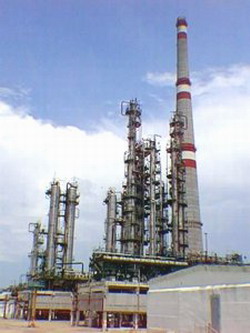 Anticipated for this December, the refitting of the oil refinery in the central province of Cienfuegos is to make concrete the first work in the Caribbean integration process essentially being promoted by Venezuela via the strategies of the Bolivarian Alternative for the Americas (ALBA).
Venezuelan President Hugo Chávez affirmed at the recent PETROCARIBE Summit that Cienfuegos could become an oil complex and a symbol of the renaissance of Latin American unity, as Marta Lomas, minister of foreign investment and economic cooperation (MINVEC) informed the Cuban press.Thanks to the alliance between the PDVSA and CUPET companies (of Venezuela and Cuba, respectively), the refinerys entry into operations could raise future production of oil to 110,000 barrels per day.
For that reason, new investment works will start this September to expand its capacity, the MINVEC leader noted.Talking to journalists in Cienfuegos, Marta Lomas corroborated the Venezuelan presidents wish to attend the opening of the refinery at the end of 2007 together with President Fidel Castro, an idea Chávez announced during the 3rd PETROCARIBE Summit.
The province of Cienfuegos, located in the southern central Cuba, is showing a significant take off in its economic activity. A number of projects with international cooperation are promoting that boom in various sectors of society and industry.
The most notable aspect of that cooperation is precisely the opening of an Economic Association to strengthen agreements on energy security being developed by the ALBA.
Cienfuegos, 250 kilometers southeast of Havana, was founded in 1819 by French colonialists. Its geographical location places it in the southern center of the island with coasts on the Caribbean. With its homogenous French-inspired architecture, the city is acknowledged as among the most beautiful in Cuba. Hence it is also known as the Pearl of the South.The urban historic quarter of Cienfuegos was declared a World Heritage Site by UNESCO in 2005.
Source: By Gilda Fariñas Rodriguez, Granma Internacional
---
Related News
---