Poor Cinema Festival through TeleSur
Submitted by: admin

03 / 25 / 2007
---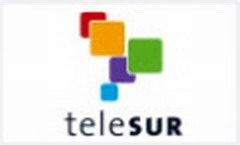 Latin American TV channel TeleSur will co-auspice the 5th International Poor Cinema Festival of Gibara, the events central venue running from April 16 to 22 including sub-venues in Holguín, Velasco and Santiago de Cuba for the second time.
Movie maker Humberto Solás, president of the Festival said in a press conference held on the event that TeleSur is in charge of promoting the prize-winner movie.
In this way the film to be awarded will receive two prizes: funding and technology and distribution. The characteristics of this cinema gathering have given rise to other related gatherings such as Invisible Cinema Festival in Valencia, Spain - twinned with that of Gibara -.
Over a hundred short-length and fiction feature films, documentaries, experimental films, scripts and scale models chosen from among a large number sent from different nations will compete.
Director of the movies Lucía and Un hombre de éxito pointed out the gatherings spirit is just the same as before: multi-purpose projects, cinema in liberty with n concessions to banality, of ethic principles and aesthetic assumptions that will enrich the Seventh Art.
Theoretical seminars on distribution problems, a meeting of directors of Alternative and Independent Cinema, theatre functions, plastic art exhibits - including Solas', which is so far unknown - collateral high quality film projection and concerts will make up the program.
The Festivals inaugural concert features top troubadour Carlos Varela and the following evenings will present Kelvin Ochoa, Omara Portuondo, Los Van Van and Adalberto Álvarez y su Son Orchestra in the show " noches mágicas de Gibara", Solás said.
Source: CubaSi
---
Related News
---