Medical school in Cuba for young people from Solomon Islands
Submitted by: admin

03 / 07 / 2007
---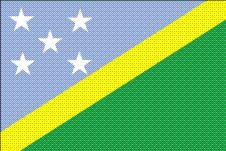 THE governments of Cuba and the Solomon Islands have signed a cooperation agreement in Havana laying the bases for subsequent and systematic progress on ties between the two nations in different areas.

They also signed a separate cooperation agreement, between the Cuban Ministry of Public Health and the Solomon Islands Ministry of Health and Medical Services, for 50 young people from the archipelago to study medicine free of charge in Cuba, and for a Cuban medical brigade to provide its services in that Southern Pacific archipelago.

Both documents were signed by Martha Lomas, Cuban minister of foreign investment and economic cooperation, and Foreign Minister Patteson Oti of the Solomon Islands, in the presence of Cuban Foreign Minister Felipe Pérez Roque.

Previously, the two foreign ministers held official talks, enabling them to review the state of relations between the two nations, which established diplomatic relations on December 19, 2003.

Pérez Roque noted that the talks a few months ago in New York with Solomon Islands Prime Minister Manasseh Sogavare and this current visit are opening the way to closer cooperation between the two countries.

He thanked that country, a friend of Cubas, for its support in international forums, particularly for its vote in favor of the resolution asking for an end to the economic, commercial and financial blockade imposed by the United States on Cuba.

"We are small islands facing the challenges of that condition, and we are facing the common dangers of the threats posed by global warming. We are living and trying to develop in an unjust, unequal world that makes it very difficult for small countries to exercise their right to development and peace," Pérez Roque stated.

Oti said he was proud to forge ties of cooperation with the Caribbean island, and to benefit from its achievements in areas like public health, something for which Cuba is recognized worldwide.
Source: Granma International
---
Related News
---