Graphic Humor Festival scheduled for late march in Havana
Submitted by: admin

03 / 05 / 2007
---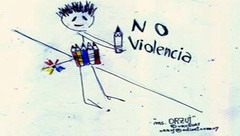 The 15th Biennial of Graphic Humor takes place from March 25th through the 29th at its traditional venue in the municipality of San Antonio de los Baños in Habana with exhibitions that on this occasion will include hundreds of competing works from 13 countries.
The program of the event gets underway on March 25th with the painting of a collective mural in the main park of San Antonio de los Baños under the slogan "Humor for a Better World."
Isel Chacón, director of the Humor Museum in San Antonio de los Baños, told reporters during a press conference on Friday that 267 works were selected for the exhibit.
The event will show works from Iran, Ecuador, Turkey, Spain, Brazil, Serbia, Montenegro, Poland, Colombia, Romania, Greece, Mexico, Thailand and Cuba in four categories: general humor, political satire, personal caricature and comic strips.
The Biennial jury is made up by Jorge Oliver, Adigio Benitez and Isel Chacón of Cuba as well as Iranian Massoud Shojai and Argentinean Paco Ermengol.
The closing and awards ceremony of the 15th Biennial of Graphic Humor is scheduled for March 29th.
Source: Radio Habana Cuba
---
Related News
---