Ghanaian Embassy donates toys to children's hospital in Havana
Submitted by: admin

03 / 04 / 2007
---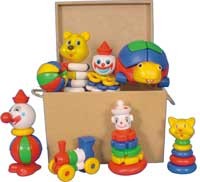 The Ghanaian embassy in Cuba delivered a donation of toys to children at the William Soler Pediatric Cardiology Hospital in Havana on Wednesday.

The ambassador of the West African country, Cecilia Gyan Amoah, told the Cuban News Agency (ACN) that the donation is a small gift in return for the immense assistance and friendship that Cuba has shown to her nation since 1959, the year in which the two countries established diplomatic relations.

Toy therapy is one of the most effective treatments for the rehabilitation of children who have been operated on due to congenital heart disorders, said Dr. Francisco Carballes, educational vice director of the medical institution.

The donation will contribute greatly to the recovery of those patients, stressed the doctor, who thanked the Ghana representatives for the gesture on behalf of the hospital staff.

Likewise, the deputy director of the institution, Herminia Palenzuela, gave the ambassador a certificate acknowledging the contributing to the humanitarian work of the center.

Dr. Palenzuela told ACN that more than 300 heart operations are performed at the hospital every year. She said this service is provided free of charge to children all over the country, just as all health services in Cuba. She added that thanks to the Cuban system, the infant mortality rate for congenital heart disorders was reduced to 0.5 per every 1,000 live births in 2005.

Source: ACN
---
Related News
---