Cuba in Arco 2007
Submitted by: admin

02 / 06 / 2007
---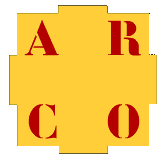 By: Daynet Rodriguez Sotomayor

Works by notable Cuban artists like Roberto Fabelo, Manuel Mendive, Moisés Finalé and Agustín Bejarano will be exhibited at Madrids International Fair of Contemporaneous Art ARCO 2007 as Havana Gallery president Luis Miret said to Cubasi.
The Islands exhibit, Miret stated, is a selection drawn from the catalogue of the gallery with pieces by Carlos Quintana, Ernesto Estévez, Roberto Diago and Rigoberto Mena.
In the opinion of this recognized curator, this is the most important Cuban simple to ARCO due to the relevance of the works chosen and the excellent location of the Cuban stand side-by-side other top houses that frequent the Fair.
Among this years breaking news is the presence of Fabelo bringing a small format of paintings and Moisés Finalé's pieces made in the late '80s and early '90s.
The 26th International Fair of Contemporaneous Art in Madrid running from February 15 - 19 is one of the most important in the world and will host 271 galleries.
To Cubans participating in ARCO event has brought positive results in relation to gaining recognition in the European marketplace.
According to Luis Miret, the Old Continent has turned into the major destination for Cuban art despite of being seen by many specialists as the most complex due to its broad cultural following.
"Gallery exhibitors and work of art collectors from Switzerland, England and Germany are increasingly interested in the Cuban pieces ", he added. This is why some 200 000 CUC are expected to be earned by way of sales.
Source: CubaSi
---
Related News
---