Cuba and Portugal hold exchanges on environmental issues
Submitted by: Juana

06 / 19 / 2016
---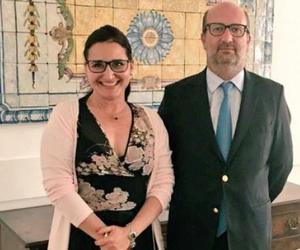 ---
The governments of Cuba and Portugal agreed in Lisbon on the need to develop joint actions to strengthen exchanges in environmental matters, reported Prensa Latina.
Progress on these issues was the objective of the meeting held between João Matos, Portuguese Environment Minister, and Cuban ambassador to Lisbon, Johana Tablada.
Tablada explained to Matos Cuba's experience in international cooperation, especially with the Caribbean, with scientific studies on multiple issues and coastal rehabilitation works acknowledged in the world.
The ambassador expressed the willingness of the Cuban nation to strengthen partnerships to address environmental challenges, especially those facing small island states.
Matos stressed that Portugal has an important development in scientific work to address climate changes, including prestigious measurement systems and environmental studies.
source: www.cibercuba.com
---
Related News
---