Zika cases in Puerto Rico increase
Submitted by: Juana

05 / 30 / 2016
---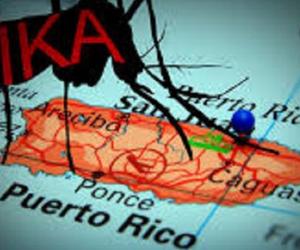 ---
The Caribbean island has reported 62 new Zika cases in recent days so the total number of patients increased to 1,170.
The Secretary of the Department of Health, Ana Ríus reported that twelve new cases in pregnant women have been confirmed so that rises to 151 pregnant women with the Zika virus in Puerto Rico.
Since the outbreak 30 patients have been hospitalized, 11 have had Guillain Barre syndrome, a person's death was confirmed and an unborn fetus presented microcephaly.
Health authorities are concerned that at least 700,000 people may have Zika in Puerto Rico by the end of the year. With 36 000 pregnant women in the island at this time, experts fear the virus will become a serious emotional and financial problem.
source: www.cibercuba.com
---
Related News
---